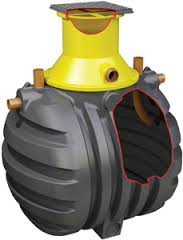 Septic Treatment Systems
Sewage Treatment Systems & Products
Our systems actively handle sewage treatment before safely discharging to the environment. Treatment plants are ideal for single houses, up to 15 people, and employ the well proven aerobic biological process for the treatment of sewage. We install repair and provide maintenance of all Domestic Sewage Treatment Systems.
Reed Bed Products Supplied
A reed bed is a natural filtration unit used in conjunction with a Treatment system to further enhance the quality of effluent into surrounding water course. A reed bed maybe required when local water authorities call for a better quality of effluent than that discharged from the standard.
Rainwater Harvesting Products & Systems
Supply & Installation of Rainwater Harvesting Products in Ireland. Our rainwater harvesting products offer economical solutions for water conservation in both your home and garden. Our affordable Rainwater systems are the most effective, practical and competitive solutions on the market everyday
Complete Pump Stations Supplied
Pump Stations – Pumping stations are facilities including pumps and equipment for pumping fluids. Domestic sewage pumping, Effluent for sewage treatment plants, Surface water pumping systems, Septic tank pumps, 24 hour storage chambers, Custom/Bespoke systems
[hr style="1″ margin="20px 0px 20px 0px
Website Design Tipperary and Website Design Galway